Your End-of-the-Year Closeout Guide at O'Brien Auto Park
Drive Home a Good Deal at Our Fort Myers, FL Car Dealership
Due to the rising costs of new vehicles, today's consumers are always on the lookout for the most bang for their buck. Because car dealerships must clear out old inventory to make room for newer models, an end-of-the-year closeout is one of the best times to drive home a good deal. It's no wonder that everyone from the financial experts at Forbes to those at Consumer Reports and U.S. News & World Report has discussed the benefits of buying during year-end clearance sales. Learn more about our new and used car finance deals waiting for you at O'Brien Auto Park of Fort Myers, FL!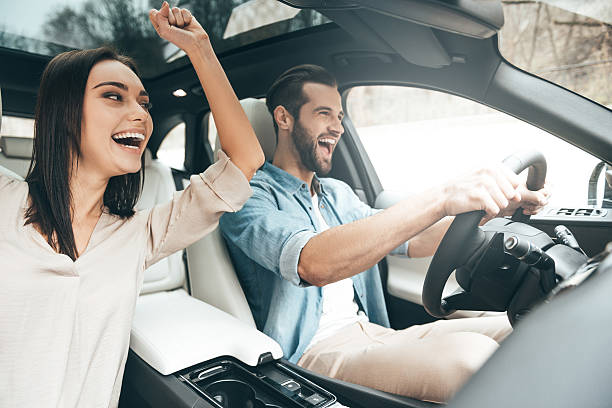 How Our End-of-the-Year Car Dealership Incentives Work
End-of-the-year closeout sales offer some of the most enticing incentives, including dealer discounts, car financing deals, and cash-back offers. Because vehicles depreciate, you should never pay more than the asking sticker price. Taking advantage of the best car lease deals around can save you hundreds or even thousands of dollars off the price tag of a brand-new car, truck, or SUV. However, there's usually still room for negotiation. Since many car dealerships are given exclusive bonuses from the manufacturers to clear out their old inventory, an end-of-the-year sale is the best time for you to try and negotiate a better bargain on your own terms. Be sure to also ask about used vehicles, discontinued models, loaners, and demo vehicles to save even more money!
Dealer Discounts: Save Up to 10% Off the Vehicle Sticker Price
Dealer discounts allow you to save at least 10% off the sticker price on a new vehicle. Whether it's due to a high price tag or the manufacturer sent us too many models, sometimes cars sit on our lot for a while. Offering a dealer discount on select models helps us make room for the next production cycle.
New & Used Car Finance Deals at O'Brien Auto Park of Fort Myers
One of the most popular new and used car finance deals involves zero percent financing. When you purchase a new or used vehicle with zero percent financing, it means you're allowed to make monthly car payments without paying any interest. This can quickly add up in savings! Many savvy consumers use those savings to increase their monthly payments to own a new car within a shorter amount of time.
It's a Great Time to Buy a Brand-New Car with a Cash-Back Offer
Another preferred end-of-the-year incentive waiting at our car dealership in Fort Myers, FL is a cash-back offer. A cash-back offer is a direct rebate from an auto manufacturer that you can use to finance a brand-new vehicle. The amount of the rebate will vary by manufacturer.
Know When to Shop: End-of-Year Sales Vary by Manufacturer
Not all auto manufacturers end their production cycles at the end of the calendar year. Therefore, it may require some research on your end to figure out when the end of a model year is approaching for a specific manufacturer. For example, let's say you're interested in a manufacturer that always releases new models in October. Your best time to lock in an end-of-year closeout model for that manufacturer would be in September, not December. Generally speaking, most manufacturers do release their new models during the late fall or early winter months. However, it never hurts to be prepared and ask!
Consider Your Budget Before Buying an End-of-the-Year Model
The biggest piece of advice we could give you is to consider your budget carefully before visiting our car dealership in Fort Myers, FL. While end-of-the-year closeout deals are designed to save you money, you'll want to look ahead to the future. Will you be able to afford your monthly car payments in the coming years? If you're going to apply for financing, will you be making a significant down payment? Are you the type of person who prefers to buy a brand-new model and then trade it back in for another in a few years? If so, you may be better off waiting and just purchasing next year's model.
Have Questions About End-of-the-Year Closeouts at O'Brien?
One thing's certain: end-of-the-year deals are priced to move inventory quickly. If you come across a great deal today, be aware that it may not still be here tomorrow. Get all your questions regarding end-of-the-year closeouts answered when you visit or contact O'Brien Auto Park of Fort Myers. Our new and used car dealership assists drivers from Bonita Springs, Cape Coral, Estero, Lehigh Acres, Naples, and many surrounding communities. We offer all the latest makes and models from Hyundai, Subaru, Mazda, Genesis, and more!