Fort Myers' Leader in Customer Commitment
Showing We're Committed to Our Customers
At O'Brien Auto Park, we want all of our customers to be aware of our commitment to their satisfaction. Especially as coronavirus takes over the news media, we want Fort Myers, FL residents to know they can count on us. We work toward maintaining premier customer service, no matter the climate of today's society, all while doing right by our employees. After all, a car dealership is nothing without an experienced team at the helm. With the help of our seasoned technicians and friendly office staff, O'Brien Auto Park has cultivated a strong commitment to customer service. Learn more about how we show our commitment to your satisfaction each and every day.

Our Commitment to Customer Service

"Customer commitment" is more than just a buzzword to us. We practice our commitment to customer service each day, worldwide pandemic or not. We want you to know we have your back, whether you need some minor repairs or need to purchase a brand-new car. Our team is dedicated to being here for you and all your auto needs while will adhering to any guidelines from the Centers for Disease Control and Prevention (CDC). We understand the need for coronavirus isolation precautions, so we've formulated some ways to help you car shop without asking you to leave the comfort of your own home.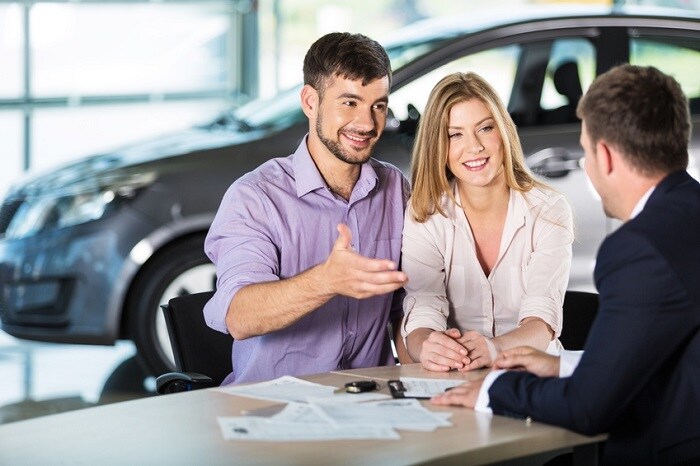 Take Advantage of Our Online Storefront

Looking to purchase a new vehicle but don't want to risk leaving your home? Working with O'Brien Auto Park means you won't have to. You can explore our inventory, customize your vehicle, and finance all from your living room. Once you've made your purchase, you won't even need to visit our dealership to pick up your vehicle. One of our friendly staff members will deliver your car straight to your home, adhering to all sanitary guidelines from the World Health Organization (WHO). Is it time to trade-in your car? You can complete this process from home as well using our Instant Trade-In Tool. O'Brien Auto Park can give you an offer within minutes!

How We're Helping to Combat Coronavirus

In an effort to show our customer commitment, we've implemented several strategies to mitigate coronavirus transmission. We want you to know we take your health and safety seriously. Each of our technicians is asked to wash their hands before touching your vehicle, wipe down the vehicle before and after service, and use gloves when working. Other precautions you can expect from us include:

· Verbal greetings instead of handshakes
· Deep cleanings every 90 minutes at our office and workspaces
· Flexible work schedules for our employees.

Consider Deferred Payment Plans at O'Brien Auto Park

The team at O'Brien Auto Park knows this is a trying time financially for many families. However, sometimes a new car can't wait for a few months. If you need a new car as soon as possible, feel free to take advantage of our 90-day deferred payment option. Genesis Finance and Hyundai Motor Finance are both excited to offer this payment plan for eligible models. Beginning on March 14, 2020, and lasting through April 30, 2020. Here's a brief overview of what our Fort Myers customer can expect from these packages:

· Genesis Finance: Deferred payments for the first 90 days from the contract date. This offer is only applicable to the MY19 G70 model. Customers have 90 days to make their first payment, and interest begins to accrue after the contract date.
· Hyundai Motor Finance: This option included deferred payments for more than 10 models in our inventory. As with the Genesis Finance offer, your first monthly payment will be due 90 days from the contract date, and interest begins accruing after the contract date as well.

Proud to Continually Offer Premier Service

In the best of times and in challenging times, we strive to uphold our commitment to customer service. As more of us become concerned about coronavirus transmission, we want to do our part to serve the community. At O'Brien Auto Park, this means continuing with our premier services while revamping cleanliness standards and offering flexible leave to our much-valued employees. Even as more and more businesses are closing their doors, we want you to know we still hold a strong sense of customer commitment. Contact us today to inquire about our services or learn more about our efforts to protect against coronavirus.