Taking Coronavirus Preventative Measures in Fort Myers, FL
What O'Brien Auto Park is Doing to Slow Coronavirus
During these daunting times, buying a car isn't at the forefront of many people's minds. However, that doesn't mean Fort Myers, FL's local car dealership isn't doing anything to mitigate the spread of coronavirus. O'Brien Auto Park is committed to keeping our employees and customers safe, and this means making a concerted effort to sanitize our dealership, even more than we would on a typical day. We understand many people are scared, but we want to help give you the facts on coronavirus transmission and how we can all help to minimize the spread of the disease.


What Is Coronavirus?
Coronavirus is a contagious respiratory illness that spreads as a result of close contact with an infected person. As of now, there is no vaccine against human coronavirus, and prevention is the only way to avoid the disease. The World Health Organization (WHO) lists the coronavirus symptoms as fever, dry cough, and difficulty breathing. They also recommend seeking immediate medical help if you begin feeling sick and exhibiting these symptoms.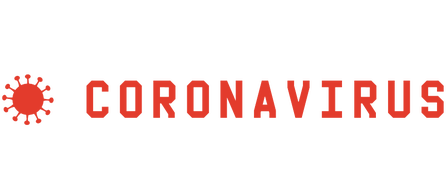 Heed the CDC's Recommended Preventative Measures
We should all take a few essential steps to mitigate the spread of coronavirus. The Centers for Disease Control and Prevention (CDC) recommends washing your hands with soap and water for at least 20 seconds after being in a public place, coughing, or sneezing. Try to avoid touching your eyes, nose, or mouth, and keep a few feet of distance between yourself and others, especially if they may be sick. Other things you can do to lessen the spread of coronavirus include:
· Stay home and take coronavirus isolation precautions if you think you may be ill. Only leave home to receive medical care.
· Always wash your hands after blowing your nose or use a hand sanitizer with at least 60% alcohol.
· Only wear a facemask if you're sick, as they should be reserved for caregivers and those who might be contagious.
· Cover your mouth and nose when you cough or sneeze.
· Disinfect high-traffic surfaces in your home every day, including countertops, electronics, sinks, doorknobs, etc.

O'Brien Auto Park's Response to Coronavirus
Although all of our locations will remain open, rest assured O'Brien Auto Park is deeply concerned about your health and safety and that of our employees. The wellbeing of our team is our top priority, and we're taking every precaution from the CDC to heart. We adhere to the most stringent guidelines from national and local health agencies in an effort to best protect everyone who stops by O'Brien Auto Park.

Our Safety Precautions to Mitigate Coronavirus Symptoms
In terms of specific measures, O'Brien Auto Park is doing a lot to ensure the safety of our employees and customers. Not only are we further promoting hygiene practices, but we're also deep cleaning and sanitizing our offices at least every 90 minutes, and sometimes more if necessary. Other safety precautions you can count on include:
· The use of gloves by all our technicians and employee

· Wiping down vehicles before and after service
· Flexible sick leave and mental health protocol
· Our digital storefront shows you how to shop, buy, trade, and finance online
· Vehicle delivery straight to your home
· Handshakes replaced with friendly verbal greetings

Utilize Our Digital Storefront
O'Brien Auto Park is proud to operate a digital storefront allowing you to shop for and purchase a new vehicle from the comfort of your own home. If you're concerned about the signs of infection, it doesn't have to stop you from buying the car of your dreams. You can visit our dealership in person to pick up your vehicle, or we can deliver straight to your home. We can even take care of trade-ins entirely online using our Instant Trade-In Tool.

Providing You with Stable Service in Uncertain Times
When it comes to the coronavirus and current course of events, we know a few things for sure. One of those being, O'Brien Auto Park's commitment to continue offering the world-class customer service you expect of our car dealership. We want Fort Myers, FL residents to feel secure in our services, even when nothing else seems guaranteed. Whether you need prompt service to your vehicle or you're in the market for a new car, you can count on our team to assist with your well being at heart. Contact us to learn more about our sanitary precautions and our digital storefront.